Mike arrived in Nairobi a day ahead of me and sent a text message with his new Kenyan mobile number and the number of a driver our hostess recommended. Teddy, the driver, drove me from Jomo Kenyatta International through some smoke-clouded, dusty avenues to Langata, a neighborhood in the southwest of Nairobi adjacent to Nairobi National Park. He left the pavement while my eyes popped at the small stands where people sold fruit, fried fish, tailored clothing, and added credit to M-Pesa mobile money accounts. Teddy's car barely made it through the mudholes and dips in the dirt road but he showed no signs of worry. He pulled up outside a fairly recent-looking concrete apartment block, pictured.
Our hostess, Ruthie, is an IT manager at a bank and has hosted lots of couch-surfers before. Already at the place when Mike and I arrived was an American couch-surfer named Ric who'd been there a while. There are guards at the entrance and until Ric insisted, there was no lock on the door. That was the first hint that security here works in a very, very different way than what we're used to.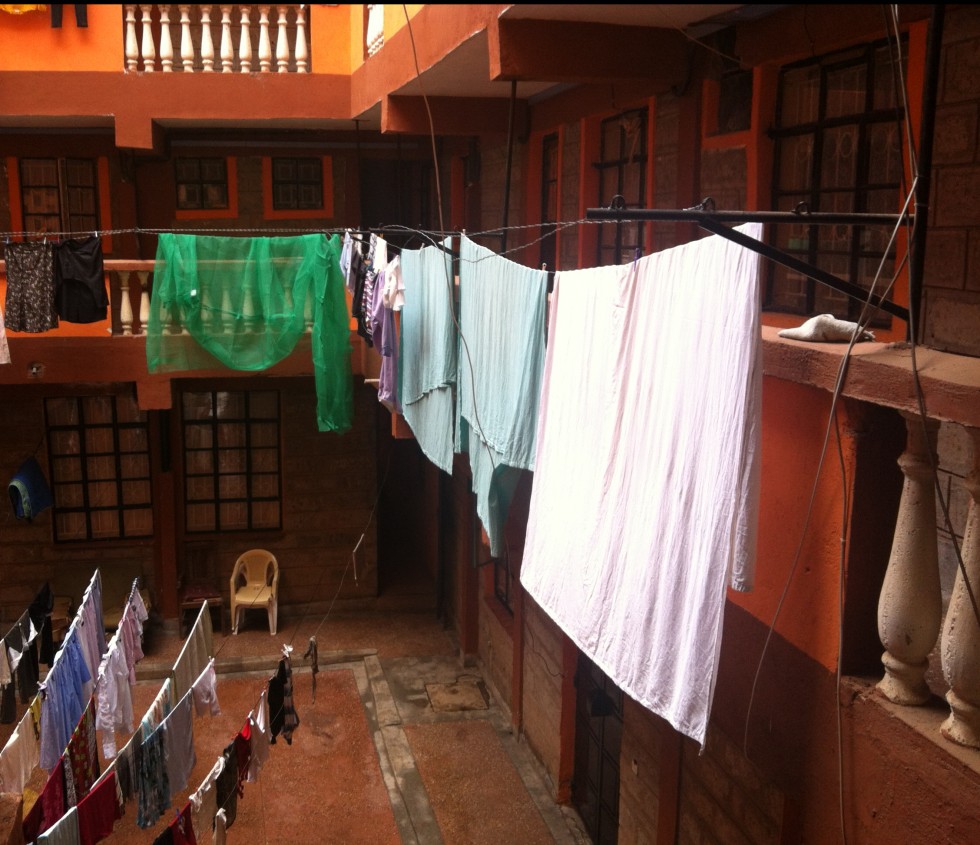 We've been using the matatus to go into town and from town out to a couple of neighborhoods we've been frequenting: Westlands and Kilimani. Here are some matatu photos Mike took: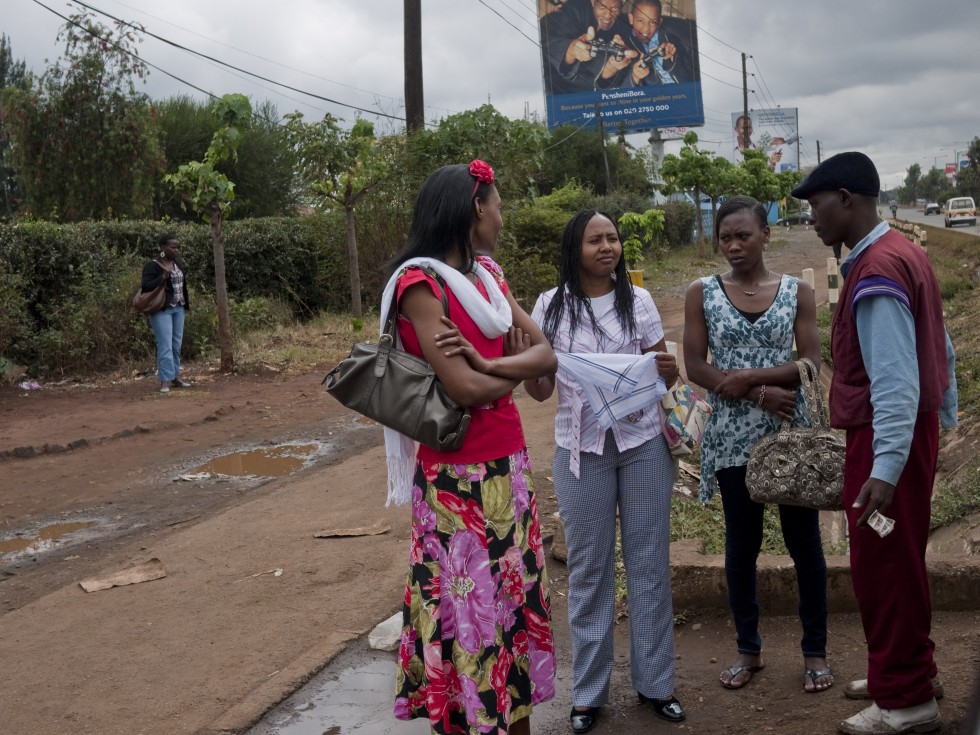 A matatu tout speaks with potential passengers on a Sunday morning.
Passengers aboard a matatu.
Mzungu in a matatu.