Nairobi National Park abuts the city, so we took a half-day tour, courtesy of Tracy, a Couchsurfer and local guide. In the first few minutes I saw my first wild giraffes. In the next few minutes we got stuck in the mud:
While we were trying to use some branches to get traction and get out, a troop of baboons came into sight. Tracy had said "watch out for lions" when we first got out and the feeling reminded us a bit of the first Tyrannosaurus Rex scene in Jurassic Park, as Mike pointed out. But we had time to get into the van and close the doors and roof before the baboons arrived. They didn't seem especially interested in harassing us. Nor did any lions appear.
After a few calls we persuaded a desk ranger to send some field-ranger colleagues to rescue us. They gamely pulled off their boots and socks and got in the mud to help us push the van back out. We returned to animal-chasing. One of the first, once we reached the savannah, was a warthog: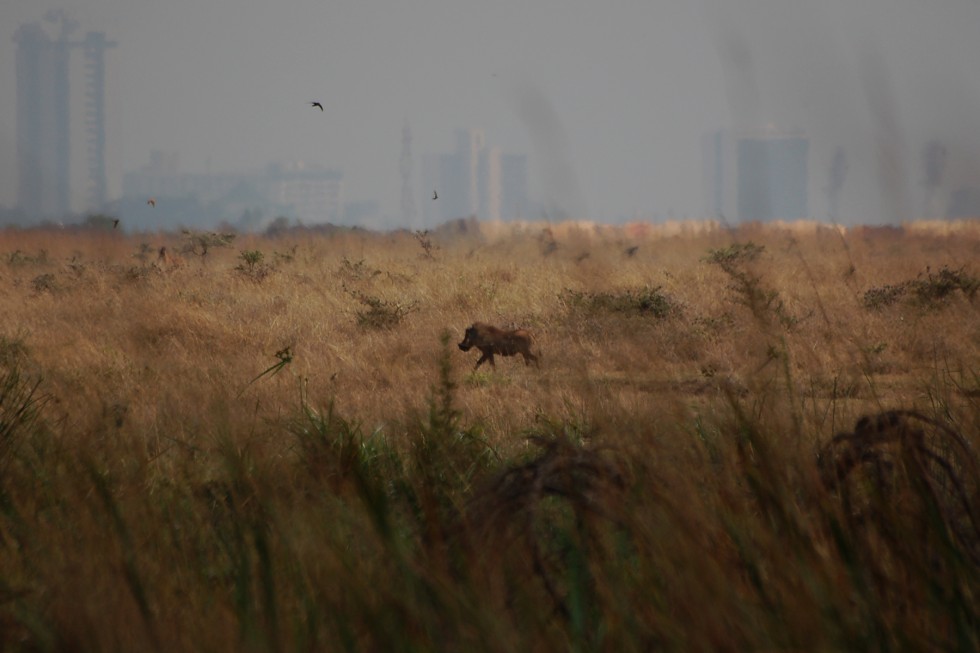 There were also a handful of groups of giraffes, each with two to six members.